Makeup during summer but still worried about to use sunscreen application or sunscreen sunblock? If that is you – the solution to your problem lies within this post. It isn't very difficult to apply or use sunscreen with makeup if you know the right technique.
Would you like to know what that is? Read on!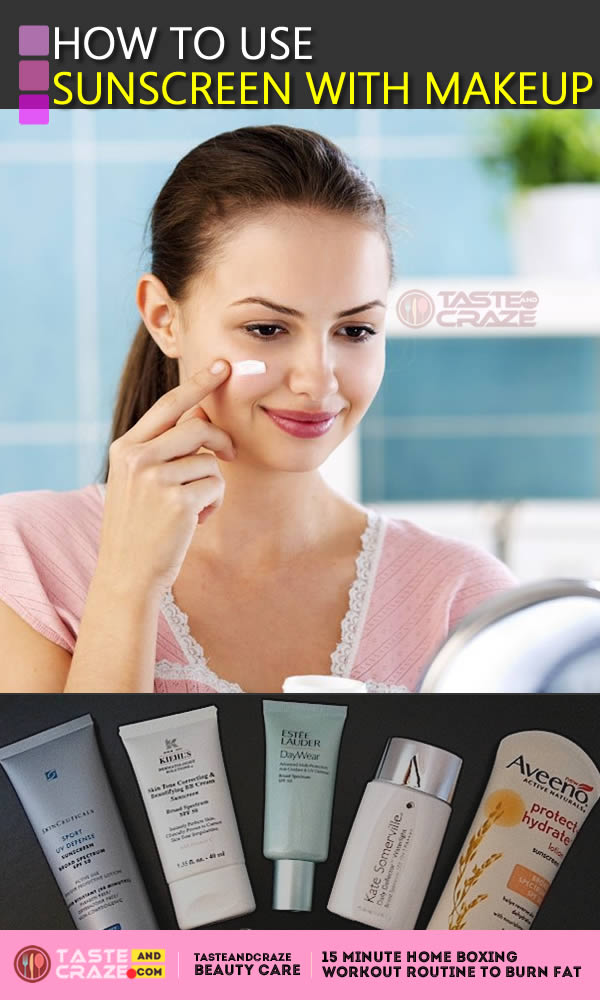 We all know the rule of thumb when it comes to sunscreen, Wear it all day, every day. However, that being said, the topic of use sunscreen with makeup — especially use sunscreen with foundation — is not so cut and dry, as it brings up a series of questions and concerns. What level of protection do you really need? Should you reapply? Is SPF in your foundation enough? Should I apply my sunscreen under my makeup? We could go on and on. Here to help us practice safe-sun is New York City dermatologist, Dr. Bruce Katz of Juva Skin.
Simple: "SPF 30," says Dr. Katz. "I tell my patients to apply it evenly all over until it vanishes. And for both UVA and UVB protection, it's important to look for these three ingredients: Zinc Oxide, Titanium Dioxide, and Avobenzone," he says.
How to Apply or Use Sunscreen With Makeup:
Before you start off with anything, make sure your face is clean. You don't want to look like a mess on a summer afternoon, do you? So use fresh wipes to clean your face or simply use some rose water with cotton to massage. A mild cleanser that suits your skin would do wonders too.
Take a bit of the sunscreen now and apply all over the face and neck region. Try not to use too much of it. Otherwise, your makeup will begin to slide all over the place. Keep a tissue in hand to remove the excess.
SOME OTHER INTERESTING THINGS FOR YOU