Use these easy homemade mosquito repellent this summer while you are camping, going on picnics, sporting events, or just plain going to be outdoors relaxing on the patio.
Who doesn't like picnics or camping? Traveling and trekking are becoming the 'in thing', and so are the itchy mosquito bites. Apart from the common bacterial and viral infections, mosquito-borne diseases are on the rise. Forget traveling or camping, you can be bitten and infected by these tiny but menacing creatures right at your home. This calls for immediate measures to stop them right in their tracks. And guess what? You can do that by using a few essential oils and natural ingredients available right in your kitchen cabinet. This is an easy homemade mosquito repellent.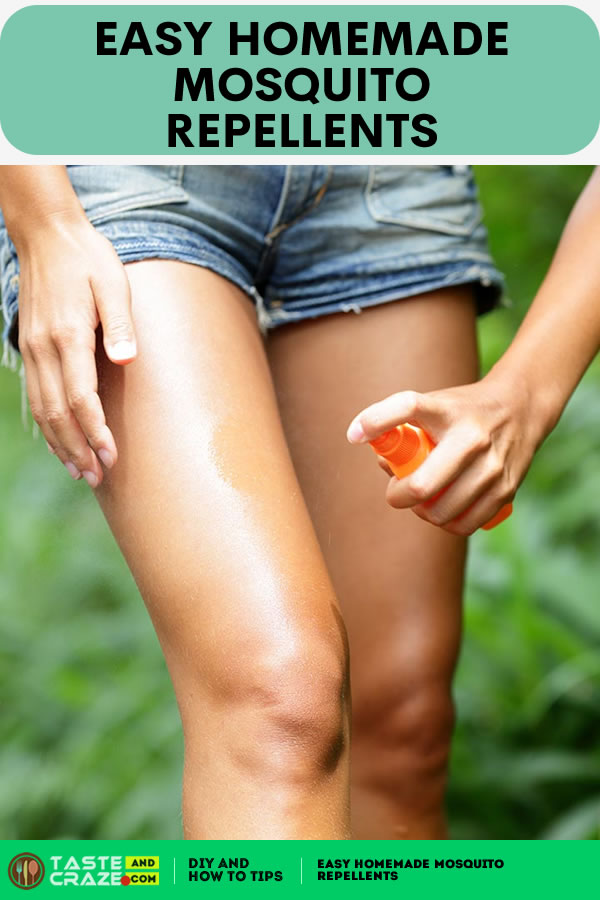 Mosquito's absolutely hate the smell of Lemon, Citronella, Eucalyptus, among other essential oils.
How to Process Easy Homemade Mosquito Repellent
To process easy homemade mosquito repellent, Mix 5 drops lemon essential oil, 10 drops of eucalyptus essential oil and 20 drops of citronella essential oil in 2 cups of water. Spray yourself and everything around you. Be careful to not get it in your eyes.
Plant lavender all around your patio, mosquitoes don't like lavender either.
Slice 3 limes, press 15-20 cloves in them, put on a plate and set on your patio or picnic table.
Why This Easy Homemade Mosquito Repellent
Lemon eucalyptus oil contains compounds like citronellal and p-methane 3,8-diol (PMD). While citronellal is believed to show a little repellency against mosquitoes, PMD is highly effective against these tiny creatures. (1), (2).