In honor of Valentine's Day and our favorite four-legged family member, we pulled out the heart-shaped Ikea ice tray again this year to whip up some super simple and natural frozen treats. Peanut butter and Greek yogurt are some of Basil's favorite goodies, so we came up with this fun twist on the frosty paws recipe we like to make for him.
What's great about these treats is how simple they are to make and store. They require minimal and completely natural ingredients, can be made in large batches to store in a freezer bag.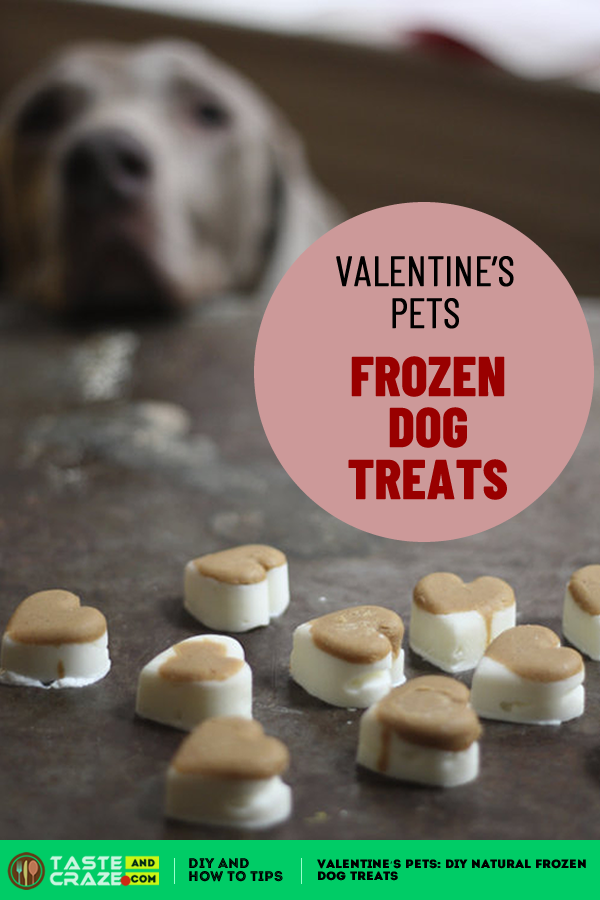 For those unfamiliar, a frozen dog treat might sound a little odd. We've found that Basil loves cold treats and when frozen, they take a little longer for our big guy to enjoy. Our doggie daycare actually tipped us off to their age-old trick of putting a peanut butter stuffed kong toy in the freezer to make it last twice as long.