Enjoy the taste of the classic cocktail with our Bloody Mary Pasta Salad. Our Bloody Mary Pasta works perfectly into a brunch menu.
I served a make your own bloody bar at my place a few weeks ago and I had all these leftover pickles and olives so I decided to throw them into a pasta salad.
I love bloody marys, it's one of those things I never liked and then a few years ago became obsessed with them. I love this pasta salad because it looks like a regular pasta salad but tastes like a bloody mary.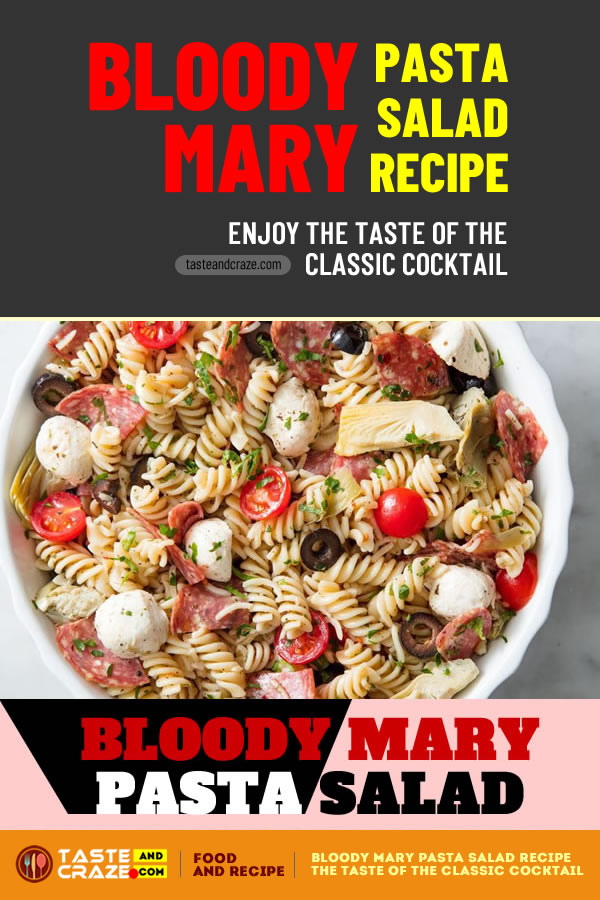 One of the most important things was the pickled carrots and green beans, but I think it is important to adapt this to however you like your bloody mary.
Bloody Mary Pasta Salad Recipe
All the ingredients in a bowl. I like to add hot pasta to pasta salad ingredients the way you would if you were making a hot pasta dish to help everything come together.
Looks like a regular pasta salad but the Worcestershire, horseradish, and hot sauce give it that classic bloody mary flavor. All the pickled veggies give this a great bright flavor.
Ingredients for Bloody Mary Pasta Salad Recipe
2/3 cup Sun-Dried Tomato Vinaigrette Dressing
1/3 cup Cocktail Sauce
3 Tbsp. LEA & PERRINS Worcestershire Sauce
4 cups rotini pasta, cooked
1-1/2 cups cherry tomatoes, cut in half
2 stalks celery, cut into thin slices
1/3 cup sliced Spanish olives
Instructions to prepare Bloody Mary Pasta Salad
1
Bring a pot of water to a boil and drop the pasta. Mix dressing, cocktail sauce, and Worcestershire sauce until blended.
2
Combine remaining ingredients in large bowl. Add dressing mixture; mix lightly.
3
Refrigerate 1 hour. or so until it is cooled. Taste and add seasoning if needed, like hot sauce, worcestershire, or pickle juice.