Some of you may look at this recipe of cannoli shell filling, and say, "no that's not how it's done. Cannoli shell filling is made with an all ricotta filling, no mascarpone, some orange zest and plenty of marsala."
Well, when was the last time I stuck exactly to the way things are done? If that's how you like them though, by all means, do it, I just made them how I prefer! This is also how to make cannolis according to the ingredients I have. 🙂
Cannoli Shell and Filling Recipe
Course: Dessert
Cuisine: Italian
Recipe Author: Jaclyn
Prep Time: 40 minutes
Cook Time: 20 minutes
Chill Time: 45 minutes
Total Time: 1 hour 45 minutes
Servings: 18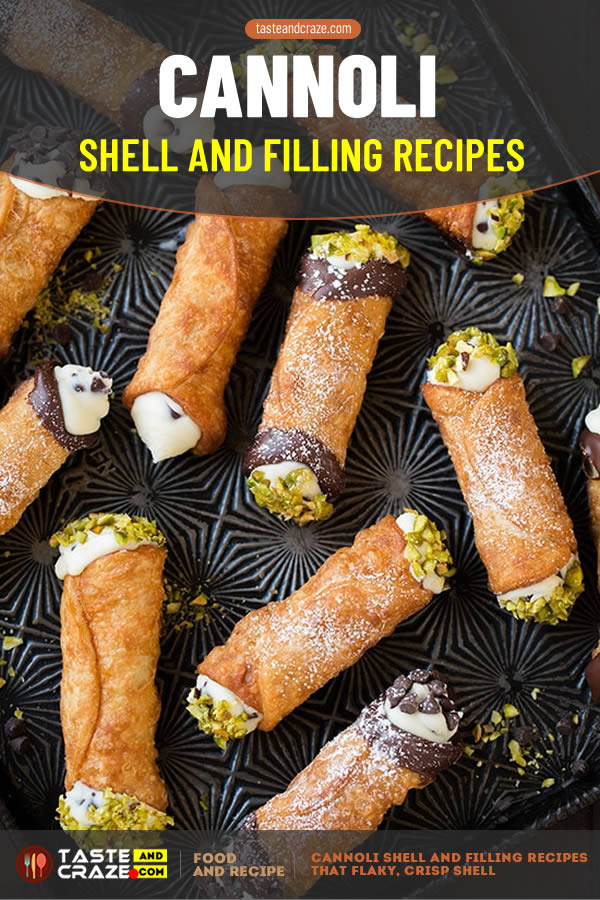 I don't keep wine on hand, and I didn't want to make a special trip to a liquor store for just 1/2 cup for these cannoli, so I improvised and no one would notice the difference. These cannoli taste just like the ones I've gotten at Italian bakeries.
Don't be scared away by the number of steps in this recipe, the first time will likely go slow but once you get the hang of it they'll become a breeze to prepare! Besides these delicious treats are so worth learning to make!
How to Make Cannoli Shell
Cannoli Shells
For the cannoli shells, be sure to roll the dough as thin as you can without it tearing. That is what will help give the shells that perfectly crisp texture.
If you do happen to end with not so crispy shells you can place them on a wire rack set over a cookie sheet and bake them at 250 until crisp, about 5 – 10 minutes.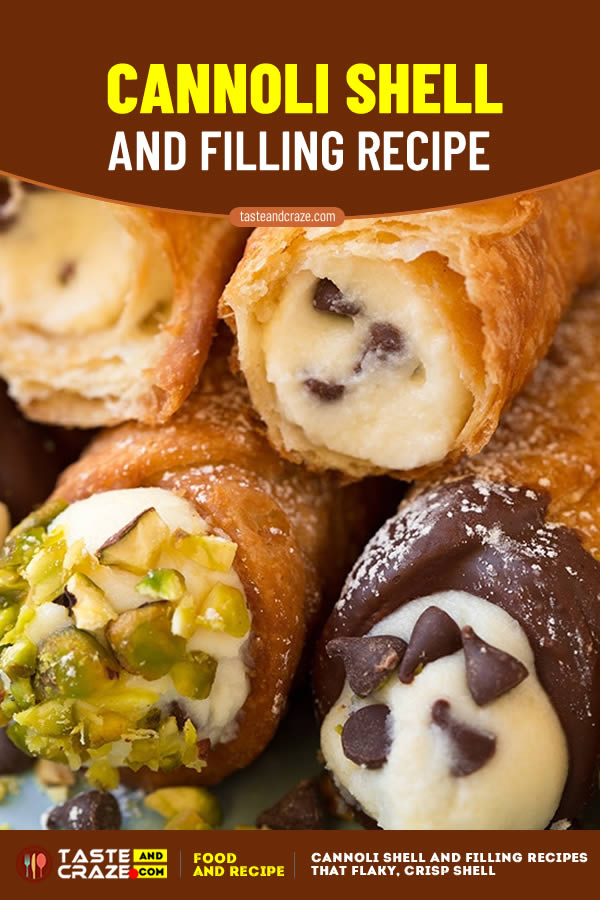 Cannoli Filling
Then for the filling, definitely be sure to strain the ricotta well or you will end up with more of a soupy filling that will never hold any sort of form for piping, and it's not reversible.
Cannoli forms are needed for this recipe and if you don't already own some I just used these here and they worked great.
Ingredients you need for Cannoli shell
Shells
2 cups (10 oz) all-purpose flour
1 Tbsp granulated sugar
1/4 tsp ground cinnamon
1/4 tsp salt
2 Tbsp unsalted butter
4 oz white grape juice
1 1/2 Tbsp red wine vinegar
2 large egg yolks
1 egg white
Vegetable oil, for frying
Filling
15 oz. whole milk ricotta
8 oz Mascarpone
3 oz powdered sugar
1/2 cup mini chocolate chips
Melted chocolate, chopped pistachios
Get Instructions here for Cannoli shell and filling recipes.