Creamy Spinach Stuffed Mushrooms are the best appetizer for any party. Unless there are stuffed mushrooms; then your guests are torn. So be a thoughtful host and serve these deliciously creamy spinach stuffed mushrooms.
Creamy Spinach Stuffed Mushrooms Recipe
Delicious! I made extra stuffing and added some extra garlic. I grilled my mushrooms before adding the stuffing. I flipped them so that all the water could leak out!
You can roast your mushrooms a little first or cook them on a grate over a pan. Otherwise, there's moisture buildup on the bottom.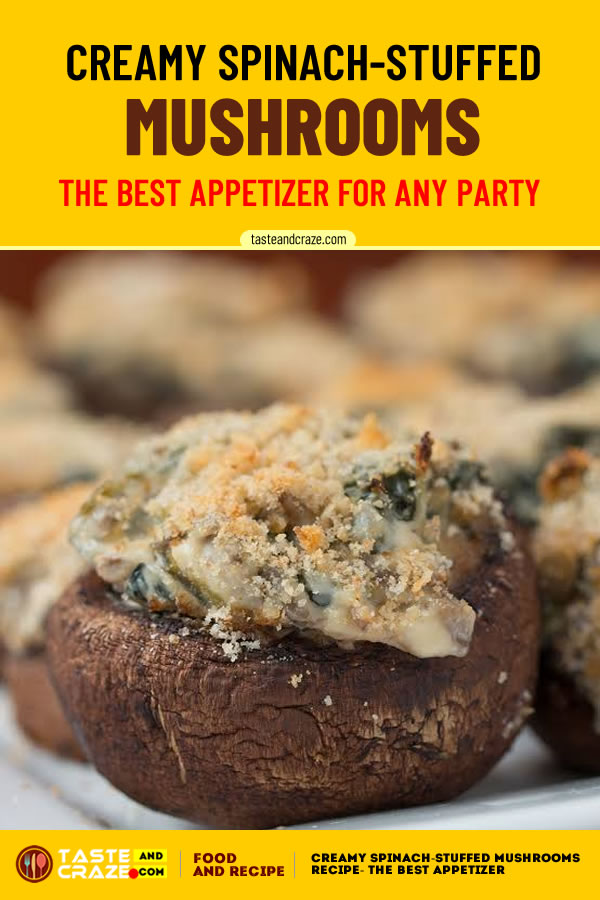 And you can chop your spinach a little so that you aren't trying to stuff full-sized leaves into little mushrooms.
Course: Side Dish
Cuisine: American, Mediterranean
Prep Time: 10 mins
Cook Time: 20 mins
Total Time: 30 mins
Author: Claire Nolan from Tasty.co
Servings: 5 servings
Here is what you'll need!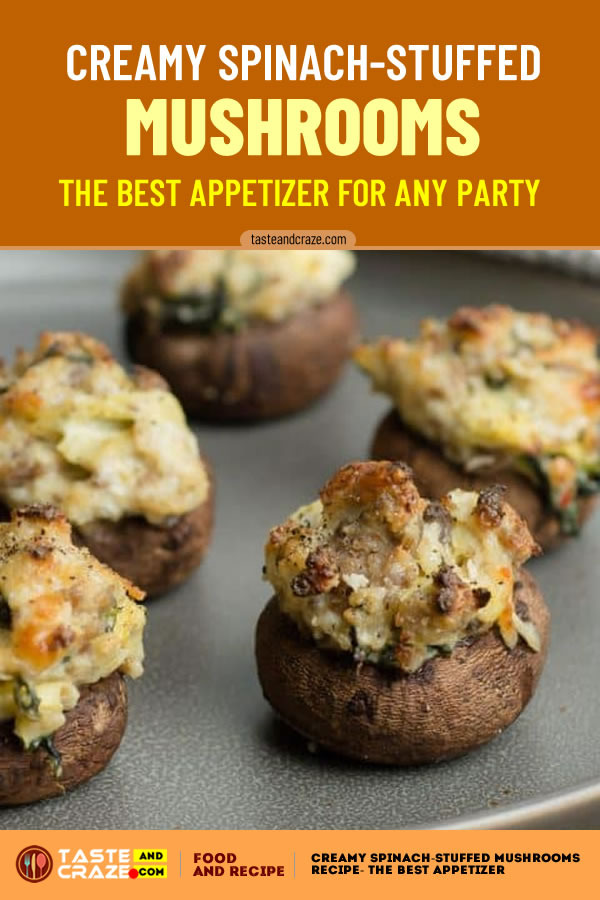 Instructions
Preheat oven to 375˚F (190˚C).
Remove the stems from the mushrooms. Place the top half on a baking sheet.
Mince the stems. Melt the butter in a pan and add the minced stems and minced garlic. Stir and cook for 2 minutes.
Add the spinach, cook, until it wilts.
Add the cream cheese, salt, and pepper. Stir until the cream cheese is melted and everything is well-combined.
Take a spoonful of the spinach mixture and fill each mushroom top.
Mix bread crumbs and Parmesan cheese in a bowl and sprinkle the mixture on top of the dip stuffed mushrooms.
Bake for 12-15 minutes or until golden brown.
You have done, Enjoy!
Nutrition Info
Calories 258
Fat 19g
Carbs 13g
Fiber 1g
Sugar 3g
Protein 8g

Estimated values based on one serving size.
Learn more from this video