American classic pancake is among the simplest classics that our kitchen has to offer. Fast, tasty and somehow a piece of happiness on the plate, for many adults associated with childhood memories. But they are popular with small and large people alike.
Save time and space with the Panasonic 4 In 1 Multi-Oven PLUS get $120 off Blue Apron and free shipping on your first order!
Get $120 Off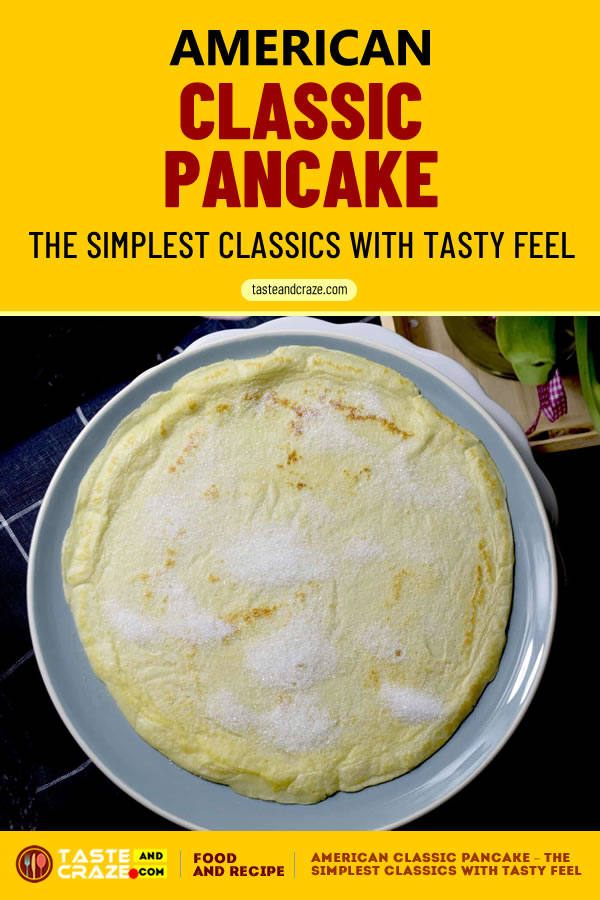 American Classic Pancake Recipe
Those who prefer American pancakes will love this recipe, they are much smaller and very fluffy thanks to the addition of baking soda. For apple pancakes, first, pour apple rings into the heated pan and then pour the dough over them. Sweet pancakes also taste great with applesauce, chocolate cream, jam.
My children like pancakes quite simply with sugar or applesauce. However, many people spread them after baking with chocolate cream or prepare it as a savory variant.
Courses: Main
Cuisine: American
Servings: 4
Preparation Time: 5 Mins
Ready in: 10 Mins
Recipe Author: Nicole Stroschein
Classic Pancake – The Ingredients
450 g of milk
3 eggs
250g flour
1 pinch of salt
sugar to sprinkle at will
Classic Pancake – The Preparation
1
Put milk and eggs in the mixing pot and 20 sec. Mix level 4
2
Add the remaining ingredients and 30 sec Mix level 4.
3
Heat the fat in a pan and gradually bake the pancake batter for a few minutes. Sprinkle with sugar and serve as desired.
Nutrition facts per serving:
500 KCAL
9.8 GE
27.5 GF
50 G KH