An easy recipe for buttery muffins full of big juicy berries. They have the same texture as cupcakes—but none of the guilt! These truly are the best.
Healthy Blueberry Muffins Nutrition
These healthy muffins are full of warm, buttery flavor and big juicy berries. They're perfect for quick on-the-go breakfasts and snacks! Leftovers will stay fresh for at least four days if stored in an airtight container in the refrigerator.
Nutrition Facts (% Daily Value)
Serving Size: 1 muffin
Servings In Recipe: 12
Amount Per Serving: 

Calories 125 | 

Calories from Fat 11.7

Total Fat 1.3 g

2% |

Saturated Fat 0.6 g

3% |

Unsaturated Fat 0.3 g
Cholesterol 2.9 mg

1%

Sodium 151.0 mg

6%

Total Carbohydrate 22.5 g

8% |

Dietary Fiber 3.1 g

12% |

Sugars 5.8 g
Protein 4.9 g

10%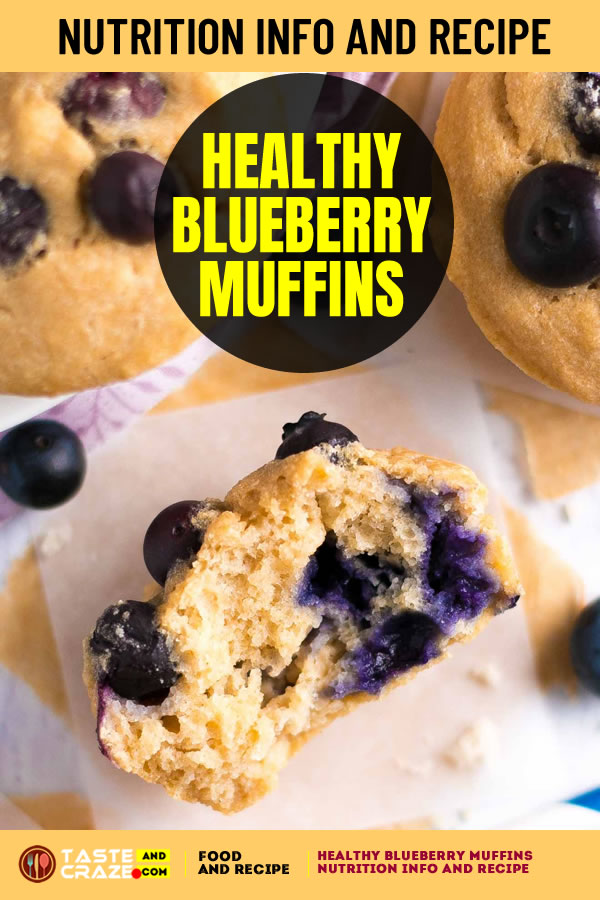 Healthy Blueberry Muffins Nutrition Info and Recipe
These are the ultimate healthy blueberry muffins! They're supremely tender, full of juicy berries, and come with none of the guilt of traditional recipes!
This easy muffin recipe begins with white whole wheat flour. White whole wheat flour is made by finely grinding white wheat, whereas regular whole wheat flour comes from red wheat. This gives white whole wheat flour a lighter taste and texture, closer to that of all-purpose flour, but with the same health benefits as regular whole wheat. Whole wheat pastry flour would be a great option, as well.
Unlike traditional recipes that call for large amounts of butter or oil, this healthier one only uses 1 tablespoon. Yes, that's it! The rest of their tender cupcake-like texture comes from my favorite ingredient in healthier baking. If you've been around my blog for a while, you probably know what it is already.
Recipe Yields: 12 muffins
Recipe Author: Amy's Healthy Baking
Ingredients for Blueberry Muffins
2 cups (240g) white whole wheat flour or gluten-free* flour (measured like this)
2 tsp baking powder
¼ tsp salt
1 tbsp (14g) unsalted butter or coconut oil, melted and cooled slightly
2 large egg whites, room temperature
1 tbsp (15mL) vanilla extract
½ cup (120g) plain nonfat Greek yogurt
2 tbsp (30mL) honey
¾ tsp vanilla crème stevia
¾ cup (180mL) nonfat milk
1 ¼ cups (175g) fresh blueberries, divided (about 1 pint)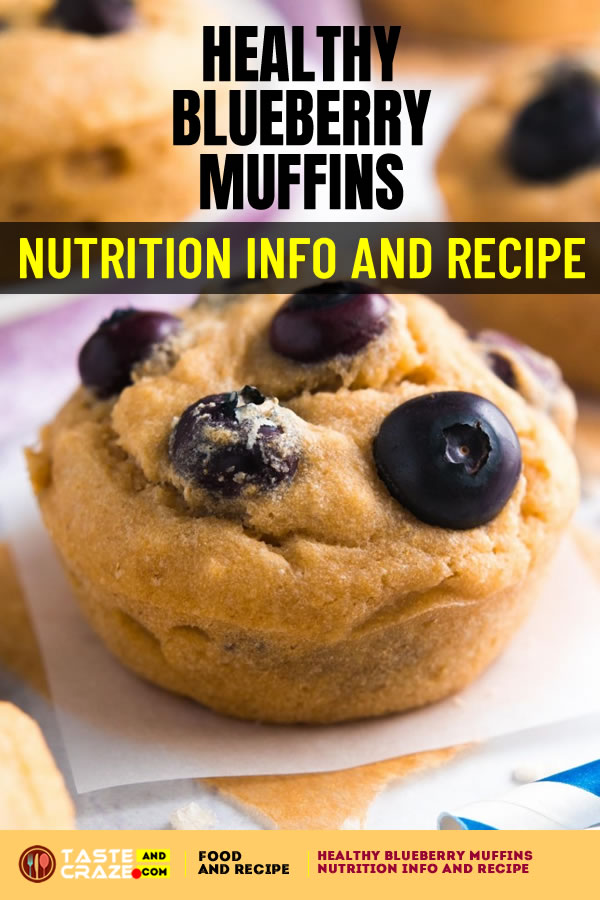 Preparation
01
Preheat the oven to 350°F, and lightly coat 12 muffin cups with nonstick cooking spray.
02
In a medium bowl, whisk together the flour, baking powder, and salt. In a separate bowl, whisk together the butter, egg whites, and vanilla. Stir in the
Greek yogurt
, mixing until no large lumps remain.
03
Mix in the honey and stevia. Alternate between adding the flour mixture and milk, beginning and ending with the flour mixture, and stirring just until incorporated. (For best results, add the flour mixture in 4 equal parts.) Gently fold in 1 cup of blueberries.
04
Divide the batter between the prepared muffin cups, and gently press the remaining blueberries into the tops. Bake at 350°F for 19-22 minutes or until the tops are firm to the touch. Cool in the muffin cups for 10 minutes before carefully transferring to a wire rack.