This Mediterranean herb potato salad has a super spice duo of oregano and thyme flavors this light vinaigrette.
Looking for federally legal way to enjoy cannabis?:
Buy Delta 8 Online
Be sure to toss the potatoes in the dressing while still warm so that they can absorb more of the aromatic flavor.
Mediterranean Herb Potato Salad Recipe
Course: Side dish, Salad
Cuisine: Mediterranean
Prep time: 10 mins
Cook time: 10 mins
Total time: 20 mins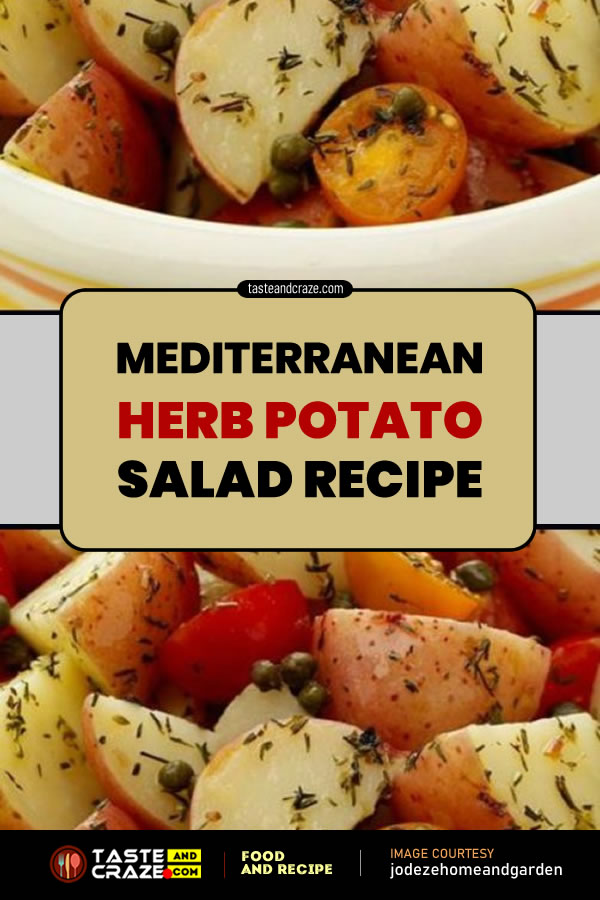 Ingredients
Instructions
Bring potatoes and water to cover to boil in medium saucepan.
Reduce heat to low; simmer 10 minutes or until potatoes are fork-tender.
Drain well.
Mix olive oil, white wine vinegar, McCormick® Oregano Leaves and McCormick® Thyme Leaves in large bowl until well blended.
Add warm potatoes; toss to coat.
Add tomatoes and drained capers; toss gently to coat.
Serve immediately or refrigerate until ready to serve.
Looking for a fast and reliable Hosting?
iPage Web Hosting -- Go Green for only $1.99/mo.
Nutrition information (Per Serving)
Calories 159
Total Fat 7g
Cholesterol 0mg
Sodium 137mg
Carbohydrates 21g
Fiber 3g
Protein 3g