This Peachy Iced Tea Sangria has a fruity twist on iced tea that's packed with delicious summer berries and peaches.
Peachy Iced Tea Sangria
We love this recipe, collected from My food and family! I've made the alcoholic and non-alcoholic version, and both are delicious.
I usually use frozen fruit – it's cheaper and I can always have it on hand. I usually use one batch of fruit to 3-4 batches of juice.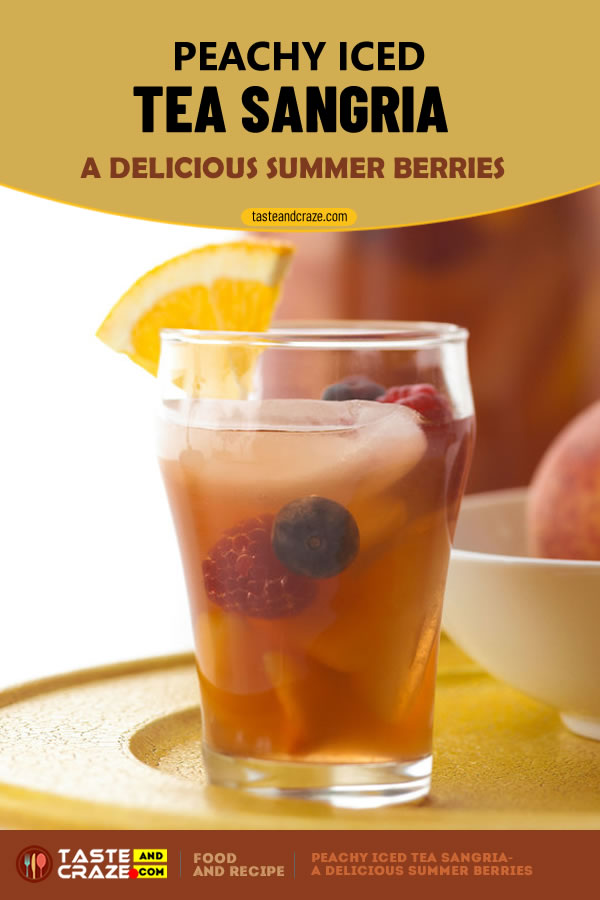 Ingredients
Instructions
Add water and juice to drink mix in 2-qt. plastic or glass pitcher; stir until mix is dissolved.
Stir in fruit.
Serve over ice.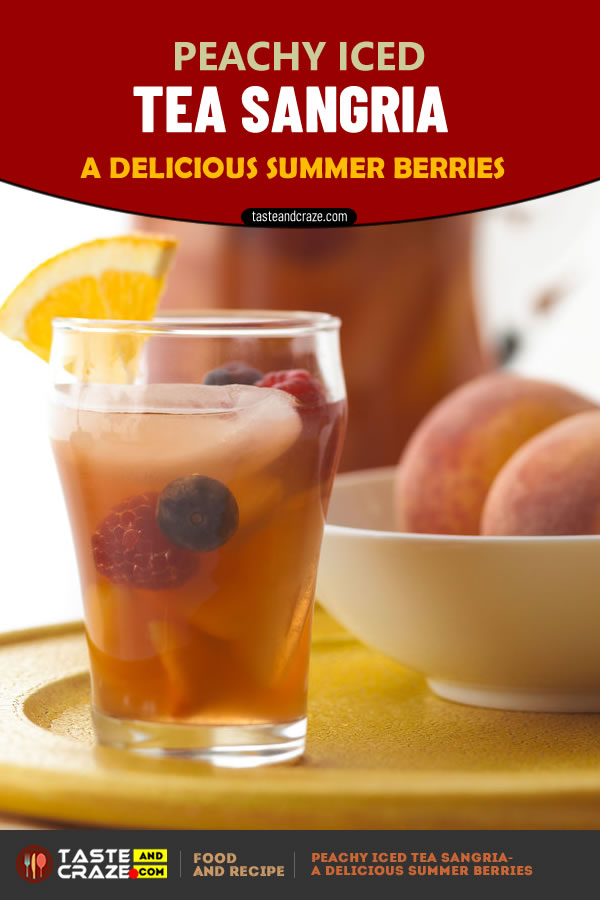 Nutrition Info
Nutrition information is estimated based on the ingredients and cooking instructions as described in each recipe and is intended to be used for informational purposes only. Please note that nutrition details may vary based on methods of preparation, origin and freshness of ingredients used.
Calories: 60
Total Fat 0g 0%
Saturated Fat 0g 0%
Trans Fat 0g
Cholesterol 0mg 0%
Sodium 10mg 0%
Total Carbohydrates 13g 5%
Dietary Fibers 2g 7%
Sugars 8g 16%
Protein 1g 2%
Vitamin A 4%
Vitamin C 25%
Calcium 0%
Iron 0%