Pesto shrimp pasta recipe with parmesan polenta is insanely delicious. There's just nothing quite like a rich pesto sauce.  It's cheesy, herbaceous, unctuous, and sooo good.  Plus, it goes nicely with so many things… like pasta, chicken, veggies, pizza, polenta, shrimp, and tomatoes!
Save time and space with the Panasonic 4 In 1 Multi-Oven PLUS get $120 off Blue Apron and free shipping on your first order!
Get $120 Off
I'm so excited to share this delicious recipe with you today.   It's not only insanely delicious, but it's also ready and on the table in less than 30 minutes.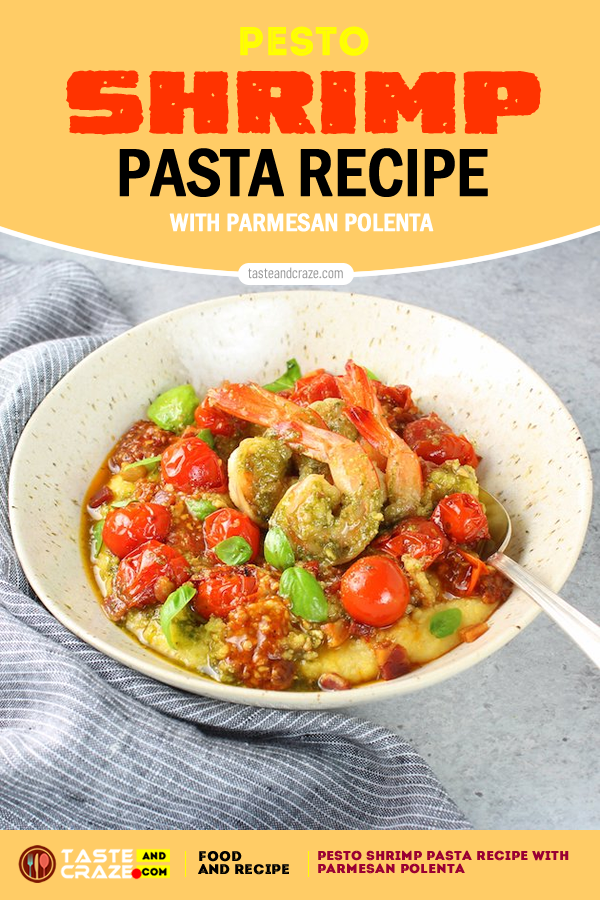 With creamy cheesy Parmesan polenta, tomatoes simmered in garlic and olive oil, fresh shrimp sautéed and tossed in pesto, topped off with some crispy pancetta and fresh basil.  A delightful homemade Italian feast on the table in 30 minutes!
Pesto shrimp pasta recipe
This Pesto Shrimp pasta recipe with Parmesan Polenta is a rich and luscious meal full of all your favorite Italian flavors!
Preparation Time:

10 mins

Cook Time:

15 mins

Total Time:

25 mins

Course:

Dinner

Cuisine:

Italian

Keyword:

Pesto, Shrimp

Servings:

6 servings

Calories:

474 kcal

Recipe Author:

Holly Sander
We're using this Pesto Alla Genovese from HemisFares (a high-quality product line that can be found at your local Kroger store) for our recipe today.
Well, let's get cooking!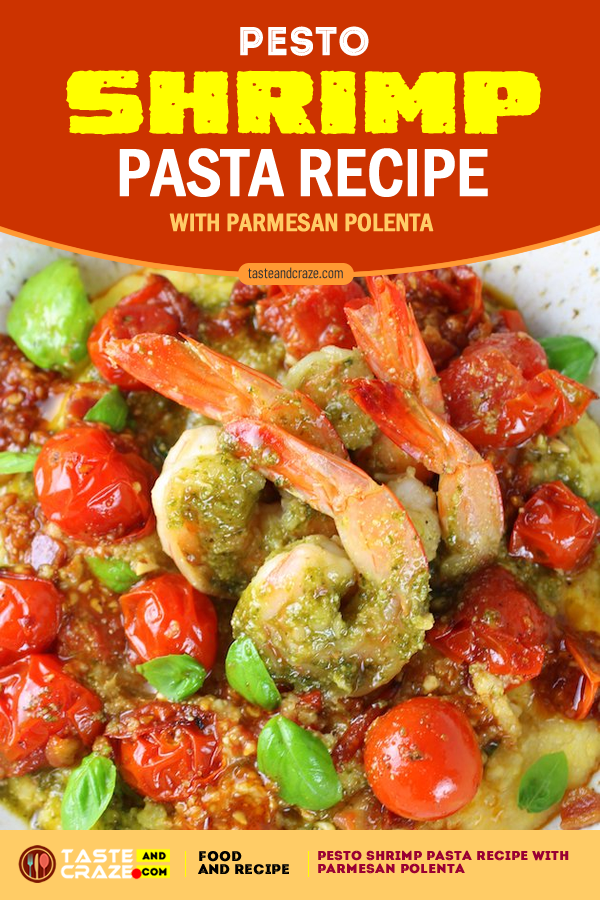 Pesto Shrimp with Parmesan Polenta, a restaurant-quality meal made in less than thirty minutes in the comfort of your own home.
Ingredients for Pesto shrimp pasta recipe
4 cups chicken stock
1 cup Instant Polenta
2/3 cup grated Parmesan cheese
1 teaspoon salt
3 slices of Pancetta, cubed
1 pound of fresh Gulf shrimp
3 ounces HemisFares Pesto
1 tablespoon olive oil
1-pint cherry tomatoes
½ teaspoon red pepper flakes
1 teaspoon salt
1 teaspoon pepper
Fresh basil rinsed and dried
Instructions
1
Peel shrimp and devein, leaving the tails intact, then set aside.
In a medium saucepot, bring 3 cups chicken stock to a boil. Add polenta and begin whisking.
2
Add Parmesan cheese, and salt, then continue whisking while cooking over medium heat. Add more chicken stock as needed and continue cooking until smooth, about 5 minutes total.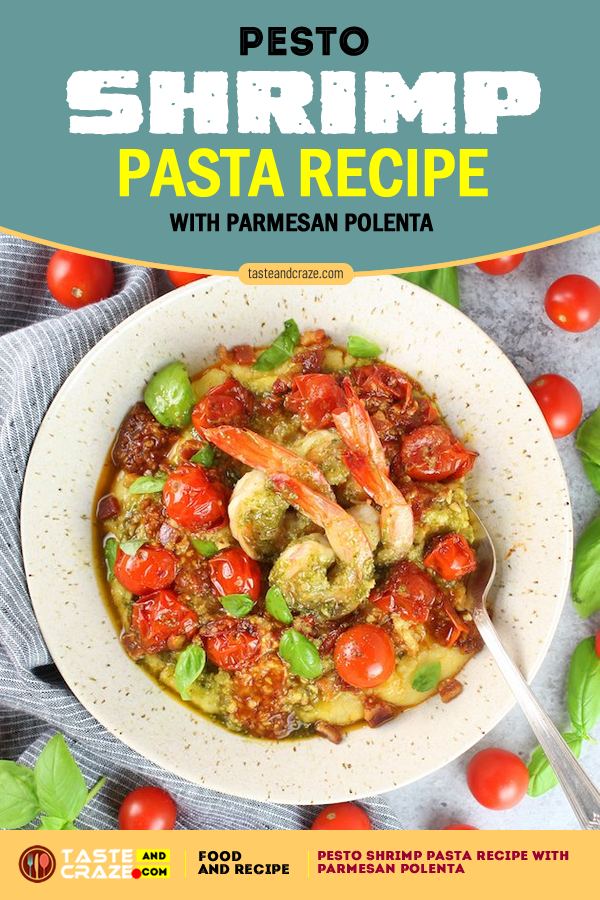 3
Add pancetta to a large saucepan and saute over medium heat until browned on all sides, about 3 minutes. Remove using a slotted spoon and set aside.
4
Add shrimp to the saucepan and cook over medium heat. Watch them closely and turn after about 1 minute, ensuring they are cooked to a firm, opaque texture – about 3 minutes total. Toss shrimp with 1 tablespoon of pesto, then remove from heat and set aside.
5
In a fresh saucepan, add 1 tablespoon of olive oil and bring to medium heat. Add cherry tomatoes, salt, pepper, garlic, and red chili pepper flakes. Continue to cook until the tomatoes blister and form a tomato sauce.
6
To assemble, plate polenta, then add more pesto as desired. Top with tomato sauce and shrimp, and finish with pancetta and small pieces of basil.