There are many different types of diets. Some help to reduce fat and some are helpful to lead a healthy life, lowering cholesterol and many other reasons.
What are Most Popular Diets?
Diet means a fixed plan of eating and drinking. It can refer to the food and drink a person consumed according to mental and physical circumstances.
Five Most Popular Diets
Here are some types of diets given below: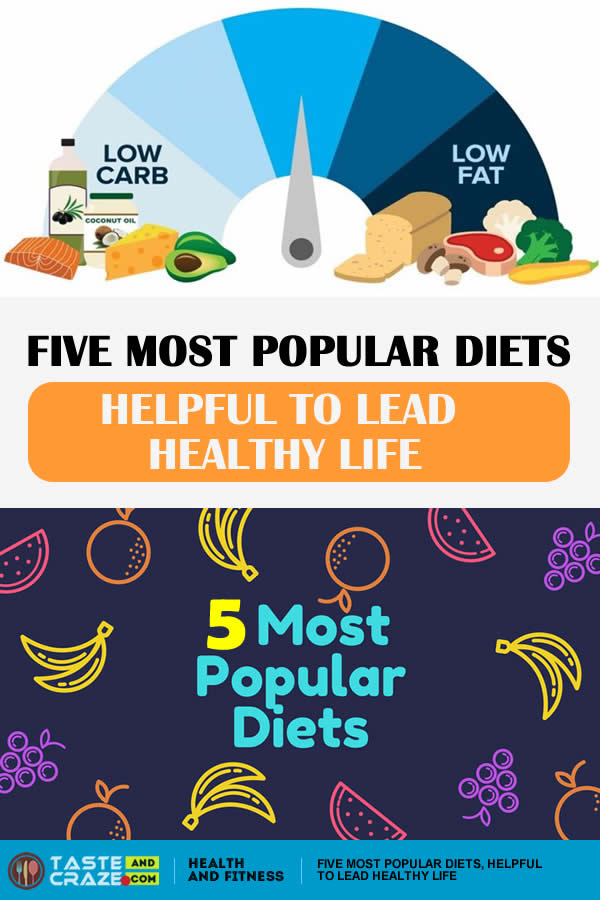 1. The Vegan Diet
A vegan diet only contains plants and foods made from plants like vegetables, grains, nuts, and fruits, etc.
A vegan can not eat anything that is animal-based, including eggs, dairy milk, honey. Vegans do not usually adopt veganism just because of health reasons, but also for ethical, environmental and kindly reasons.
They believe that modern farming methods are bad for our environment and unsuitable for the long-term. If everybody ate plant-based food, animals would suffer less, the environment would benefit, more food would be produced, and people would generally enjoy better physical and mental health.
Healthy Diet Tips: Vegan diet plan
Eat every day a minimum of 5 portions of a variety of fruit and vegetables.
The basic meals on Rice, potatoes, pasta or other starchy carbohydrates
Drink  some dairy alternatives like  soya drinks and yogurts and it must choose lower fat and lower sugar
Eat some pulses, beans, and other proteins
For cooking, choose unsaturated oils and spreads, and eat in very small amounts
Drink sufficient water (6 to 8 cups or glasses a day)
2. Low Carb Diet
What is Low Carb Diet? A low-carb diet is a diet that restricts carbohydrates, such as rice, pasta, Bread those found in sugary foods. It is high in protein, fat and healthy vegetables.
Eat: Meat, eggs, fish, vegetables, fruit, nuts, seeds, high-fat dairy, fats, healthy oils and some tubers and non-gluten grains.
Don't Eat: Sugar, Rice, Bread, wheat, seed oils, junk food, soft drinks, ice cream, candy, etc.
Healthy Diet Tips: Low carb diet food list
Fish: Salmon, trout, haddock and many others; wild-caught fish is best.
Eggs: Omega-3-enriched or pastured eggs are best.
Vegetables: Spinach, broccoli, cauliflower, carrots and many others.
Fruits: Apples, oranges, pears, blueberries, strawberries.
Nuts and seeds: Almonds, walnuts, sunflower seeds, etc.
High-fat dairy: Cheese, butter, heavy cream, yogurt.
Fats and oils: Butter, lard, olive oil, and fish oil.
3. High Protein Diets
What is a high protein diet? A high protein diet is full of protein and fat foods like meat, eggs, butter, Fish. Research suggests that increasing your protein intake may have impressive effects on your appetite, metabolic rate, weight, and body composition.
A high-protein diet is easy to follow and can be customized according to your own food preferences and health-related goals.
Even a vegetarian diet can be high in protein if it includes eggs or dairy and plenty of legumes and other plant proteins.
Healthy Diet Tips: How to Follow a High-Protein Diet
1. Start a food diary using an app or website that provides protein values for thousands of foods and allows you to set your own calorie and macronutrient goals.
2. Calculate your protein needs, multiply your weight in pounds by 0.6–0.75 grams, or your weight in kilograms by 1.2–1.6 grams.
3. Eat at least 25–30 grams of protein at meals.
4. Eating a combination of both animal and plant proteins makes your diet more nutritious overall and Choose high-quality protein sources like fresh meats, eggs, dairy, and other proteins.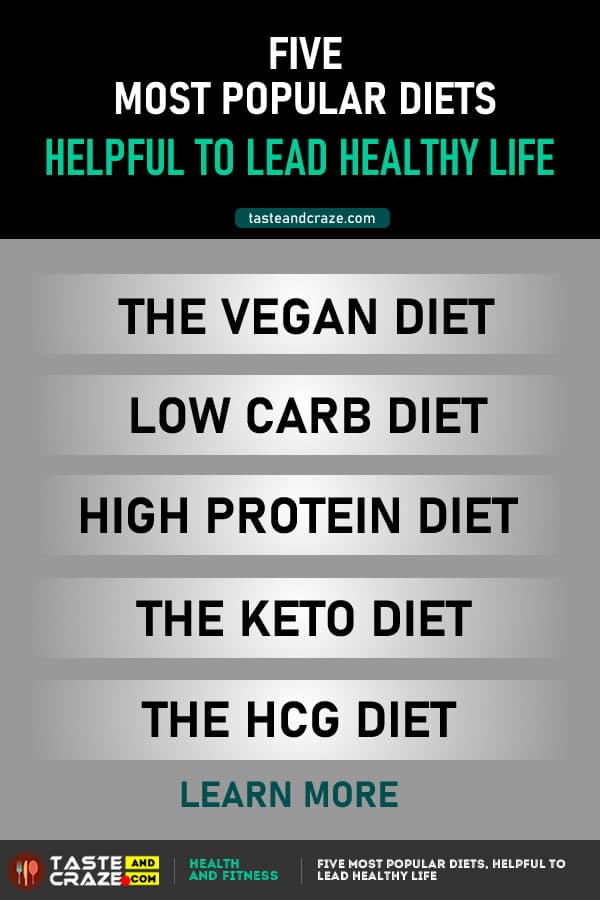 4. Keto Diet
What Is a Ketogenic Diet? The keto diet is a low-carb, high-fat diet. It lowers blood sugar and insulin levels and shifts the body's metabolism away from carbs and towards fat and ketones.
Healthy Diet Tips: Keto Diet Food List
Foods to Avoid
Any food that is high in carbs should be avoided.
Here is a list of foods that need to be reduced or eliminated on a ketogenic diet:
Sugary foods: Soda, fruit juice, smoothies, cake, ice cream, candy, etc.
Grains or starches: Wheat-based products, rice, pasta, cereal, etc.
Fruit: All fruit, except small portions of berries like strawberries.
Beans or legumes: Peas, kidney beans, lentils, chickpeas, etc.
Root vegetables and tubers: Potatoes, sweet potatoes, carrots, parsnips, etc.
Low-fat or diet products: These are highly processed and often high in carbs.
Foods to Eat
1. Meat: Red meat, steak, ham, sausage, bacon, chicken and turkey.
2. Fatty fish: Such as salmon, trout, tuna and mackerel
3. Eggs: Look for pastured or omega-3 whole eggs
4. Butter and cream: Look for grass-fed when possible.
5. Cheese: Unprocessed cheese
6.Nuts and seeds: Almonds, walnuts, flax seeds, pumpkin seeds, chia seeds, etc.
7.Healthy oils: Primarily extra virgin olive oil, coconut oil, and avocado oil.
8.Avocados: Whole avocados or freshly made guacamole
9.Low-carb veggies: Most green veggies, tomatoes, onions, peppers, etc.
5. The HCG Diet
What is HCG Diet
The HCG means Human chorionic gonadotropin .this diet  is an extreme diet meant to cause very fast weight loss of up to 1–2 pounds (0.45–1 kg) per day.
It boosts metabolism and fat loss without inducing hunger. HCG is a hormone present at high levels during early pregnancy.
Healthy Diet Tips: How HCG Diet works:
The diet is divided into three phases.
1. In the first phase, you begin taking HCG supplements.
2. In the second phase, you follow an ultra-low-calorie diet of only 500 calories per day, along with HCG supplement drops, pellets, injections, or sprays. The weight loss phase is prescribed for 3–6 weeks at a time.
3. In the third phase, you stop taking HCG and slowly increase your food intake.
How the HCG diet works for Weight loss
The HCG diet does cause weight loss, but multiple studies conclude that the weight loss is due to the ultra-low-calorie diet alone- not the HCG hormone.