Try this home arm toning workout plans for men
Have you been trying to tone and shape your arms for a long time with no results?  Try this home arm toning workout plans for men that include 6 arm exercises (bicep workout plans for men, tricep workout plans for men) and a quick fat burning workout plans (3 cardio exercises) to help you.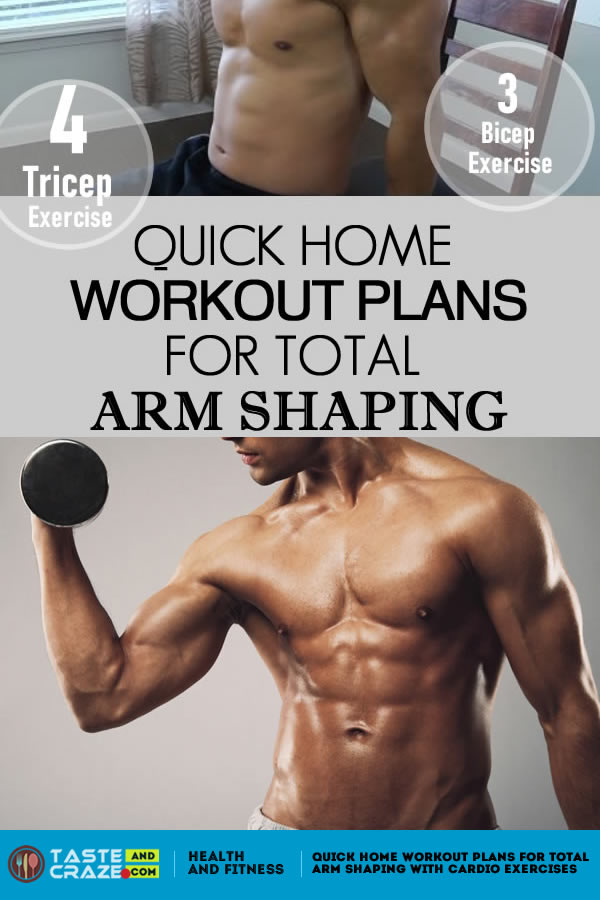 Remember, you 110% have to eat a healthy and lean diet to get the tone and firm arms you desire.  All three are keys to your success especially after 30 years old: a clean diet, cardio, and a smart workout routine. To get the results you desire, make sure to eat fewer calories than you're burning every day and add resistance training 3-5x per week.
If you want help getting ultra-fit from head to toe and laser focus on your most troubled areas (lower or upper body), choose one printed plan below :
Today's total arm home workout routine video includes the sets and reps
How to perform this arm workout plans for men at home
These arm exercises without weights you can do at home will help you build your upper body and core strength, all in one. If any of these exercises are new to you, that's great. When you focus on just using your own body for resistance (and not adding weights) it's easier to learn proper form and prevents potential injuries that arise when you start with weights. Plus, you can do them anywhere at any time, so you'll be more likely to actually do them anywhere.
3 Bicep Exercise Workout Plans
Straight Bar Bicep Curls
Concentration Curls
Hammer Curls
3 Cardio Exercise Workout Plans
Burpees
Star Jumps
Running High Knee
4 Tricep Exercise Workout Plans
PushBacks (band)
KickBacks (palm down)
KickBacks (reverse grip)
KickBacks (reverse grip) 45 degrees
Run 1/2-1 mile and repeat entire video workout 3-5x.
Try, share and comment if you try it.  Would love to hear your results!
Another video
Here is another video on Instagram from hiit_machine for someone who needs motivation!
View this post on Instagram