We all love eggs. And if it is a bread omelette then what more you want! Here is the perfect bread omelette recipe for breakfast and snacks.
Are you in a habit of getting up late in the morning? Don't get time for making a healthy breakfast? Then let me tell you, You are not alone in this journey. 
Many of us don't get time to make breakfast, so they skip the most important meal of the day. Here I'm giving you a very simple healthy recipe that can be made with very very simple ingredients.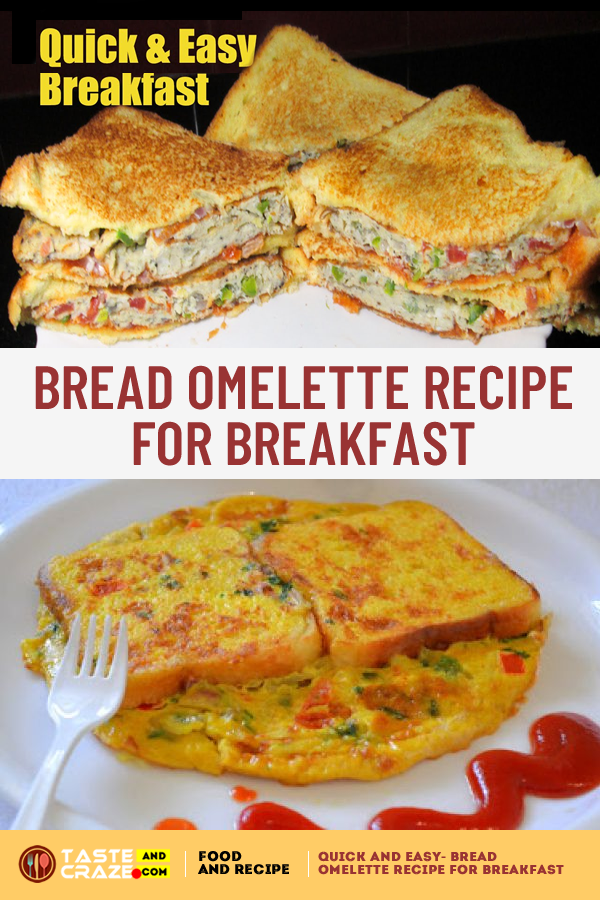 Bread Omelette Recipe
Here, I have used an ordinary bread but, if we would like to opt for healthy meals then I would suggest to go for brown bread. If one is running short of time then this breakfast recipe is surely a must-try. Bread Omelet just needs bread slices and omelette mixture and the bread slices are dipped over the omelette spread and cooked till perfection.
Course: Breakfast
Cousine: Amarican, Indian
Preparation time:10 minutes
Serving: 1 person
Bread Omelette Recipe Ingredients:
Eggs- 2
Bread- 1 slice
Oil – 1 tablespoon
Onion (Chopped)- 1 large
Tomato (Chopped)- ½ to 2
Capsicum (Chopped)- 2 tablespoon
Green Chilli (Chopped)- 1 to 2
Black paper powder– ¼ tablespoon (Optional)
Salt- ⅓ tablespoon (Or according to your taste)
Related Product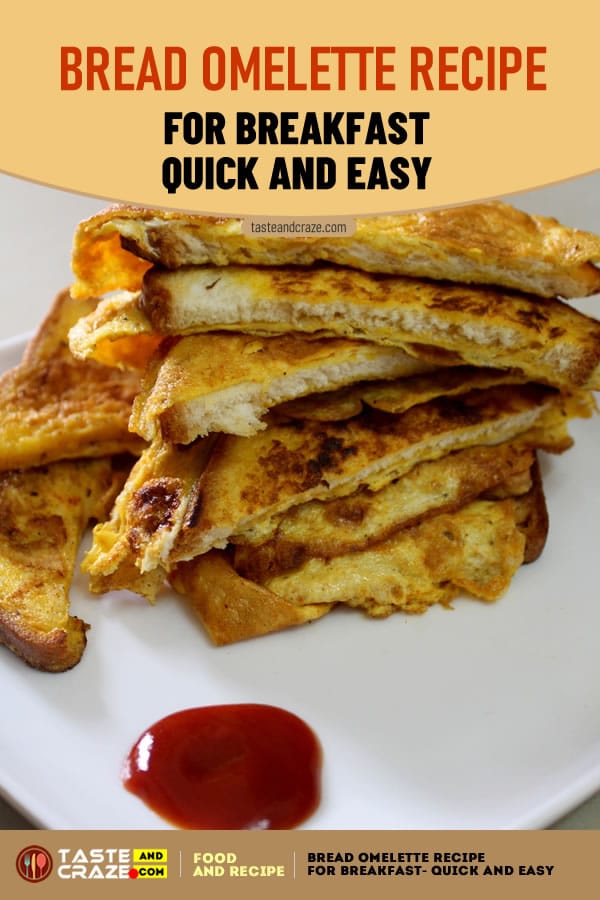 How to make:
Crack the eggs into a mixing bowl and mix it using a fork.
Add all the vegetables. (Onion, tomato, capsicum  & green chill)
Add black paper powder & salt.
Mix everything well.
Turn on the flame, heat a pan and add oil.
Spread the oil evenly & let it heat. (You may use butter instead of oil)
Pour the mixture on the hot pan. Let it be cooked for a few seconds.
Place a bread slice at the center. Press the bread a little & fold all the corners. 
Keep the flame low. Flip it and cook it a bit.
Turn off the flame and take it out in a serving plate.
Ready to serve.